From Its Convenient Location to Its Unmatched Art Scene, Discover Why People Can't Get Enough of Hayes Valley
Considered one of the most trendy, vibrant, and artistic neighborhoods in the Bay Area, Hayes Valley is regarded as one of the most sought-after communities in San Francisco for homebuyers. Hayes Valley's rising popularity can be attributed to a variety of factors—from the neighborhood's wide range of art galleries, cultural landmarks, and unique shopping and dining options, to its convenient location and selection of picturesque homes and condominiums, Hayes Valley has something for everyone. Check out our list for the reasons people love Hayes Valley!

Signature Eclectic Style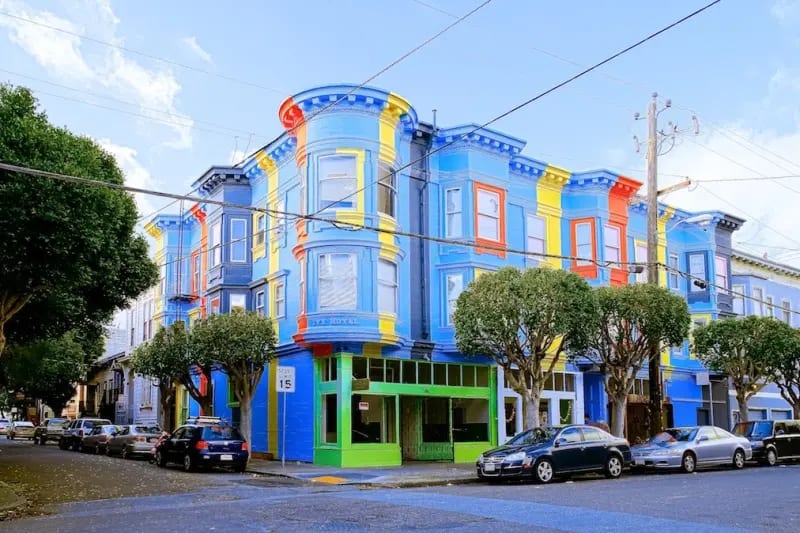 Image courtesy of Street Advisor

Visitors to Hayes Valley will easily recognize it the moment they arrive in this vibrant and uniquely-styled neighborhood. Hayes Valley's brightly-colored Victorian-style buildings exude a signature style and youthful energy.

​​​​​​​Within the community's seven-by-seven mile radius, this condensed area features a charming personality at every corner. This highly-walkable neighborhood encompasses a wide range of trendy boutiques, art, cultural landmarks, and green spaces.
Wide Selection of Unique Shopping and Boutiques
For those in search of retail therapy, Hayes Valley is the ideal place to spend the day exploring one-of-a-kind shops, high-end boutiques, and vintage stores. Whether your personal style is high fashion, alternative, or anything in-between, you'll find what you're looking for among the neighborhood's trendy shopping centers.

​​​​​​​Some of Hayes Valley's most popular fashion spots include Azalea Boutique, Clare V., and yoga studios like Yoga Tree.
Image of Clare V. courtesy of Goop
Inspired by the global travels of owners Catherine Chow and Corina Nurimba, Azalea Boutique is a popular store specializing in women's clothing for home, work, or the gym. The store's clothing and accessories range from $30 to $350 and feature a mix of well-known and rising designers.

​​​​​​​Located on Linden Street, Clare V. is situated in one of the most popular areas of Hayes Valley. This luxury boutique sits across from Blue Bottle on Linden Alley and sells elegant, Parisian pieces displayed against the store's light pink floors and French-inspired wall decor.

Yoga Tree offers all the apparel and gear needed for your yoga practice. In addition to trendy yoga styles, the studio runs a variety of yoga classes—from Hatha yoga to Power Flow!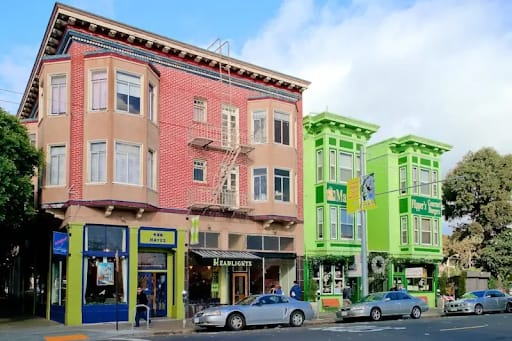 Image courtesy of Street Advisor
Variety of Upscale Living Options
Since the neighborhood revamp in 1989, Hayes Valley has transformed into one of the Bay Area's hottest areas to purchase real estate. The community's personality as an oasis for urban living is apparent in its restored Victorian buildings, central green spaces, hip shops, and art galleries. Surrounded by boutique shops, brilliant eateries, and cultural spots, the majority of homes in the area are centrally-located and come in a variety of architectural styles.
Homebuyers interested in this booming neighborhood can choose from a selection of new condominium communities and luxury apartment complexes, as well as refurbished Victorian flats. As new units and buildings continue to be constructed alongside the area's rising popularity, the housing market in Hayes Valley is trending up. While units in the area can still be purchased for less than $1 million, housing prices will likely surpass that range in the near future.

Diverse Neighborhood With Welcoming Locals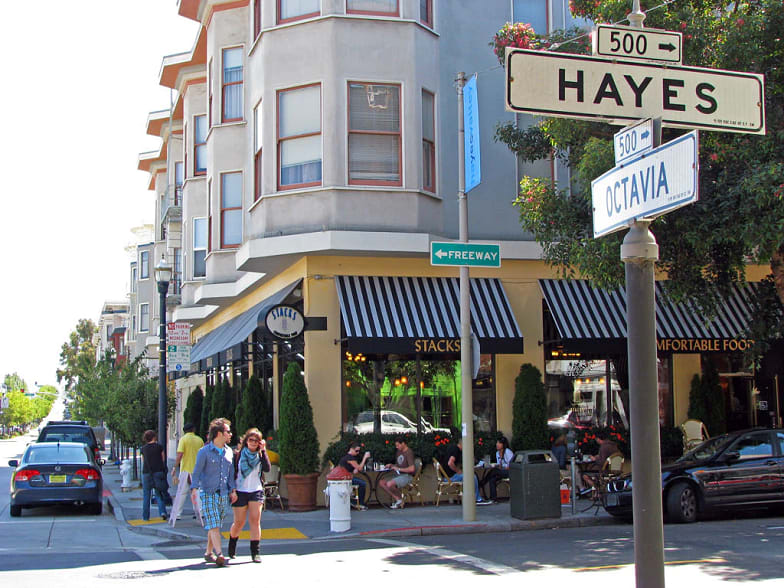 Image courtesy of Steve Boland (Flickr)
Hayes Valley locals are known to be a welcoming crowd of young professionals living alongside long-term residents. Over the last 10 years, the neighborhood has welcomed a significant increase in young professionals moving to the area, drawn to its wide array of boutiques, restaurants, and high-energy urban lifestyle.

​​​​​​​With so many perks, Hayes Valley has become one of the most popular locations for San Francisco homebuyers—from young tech professionals to empty-nesters, the community is enhanced by its diverse and friendly atmosphere.

Convenient Location With Easy Access to the Best of SF
Although residents of Hayes Valley rarely have to venture outside the youthful neighborhood in search of shopping, dining, and entertainment, living in the area comes with the added perk of effortless access to Downtown San Francisco and a variety of surrounding areas.

​​​​​​​Locals have everything within reach—from close proximity to the endless activities located in SoMa to attractions around the Bay Area, Hayes Valley residents are never far from the action!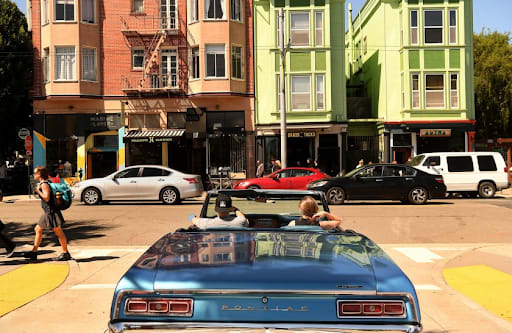 Image courtesy of Wally Skalij (Los Angeles Times)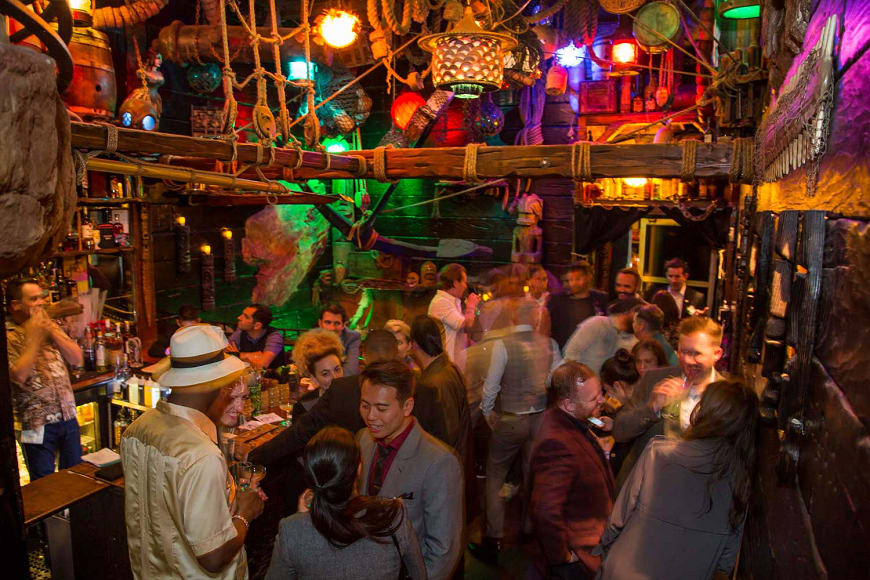 Image courtesy of Smuggler's Cove
Endless Selection of Day and Nighttime Activities
Residents of Hayes Valley enjoy the bustling charm of the neighborhood and the opportunity for a full social schedule! Whether planning daytime activities or heading out for a night on the town, the area is full of diverse things to do.
For daytime activities, explore Octavia Boulevard, which leads to Hayes Green, where visitors can enjoy an afternoon in the community park. Take a walk by neighborhood sidewalk cafés, such as one of Hayes Valley's two Blue Bottle Coffee Company locations. This well-known coffee chain has grown a loyal following for its organic, small-batch roasted coffee beans and artisanal menu. Pick up a drip coffee and pastry to fuel your day.

​​​​​​​From trendy bars to elegant eateries, residents don't need to venture far for an exciting night out. Smuggler's Cove is a Caribbean-themed watering hole specializing in unique cocktails, particularly rum. A night at Smuggler's Cove feels like a tropical beach vacation!

Absinthe Brasserie and Bar is one of the city's longest-running dining institutions. Patrons head to Absinthe for a night out to enjoy South of France-style brasserie fare, classic cocktails, and the warm, romantic ambiance. Diners can choose from formal or informal dining rooms or enjoy an evening on the patio.
Thriving Food Scene
From high-end eateries to casual neighborhood cafés, Hayes Valley has no shortage of quality food options.

​​​​​​​One of the most well-known gathering places in Hayes Valley is the always-popular Biergarten. An offshoot of Suppenkuche, Biergarten is a beer garden located along Octavia Boulevard's pedestrian-only zone. Their patio is the perfect place to enjoy mugs of German beers with bratwurst and soft pretzels. Not a fan of beer? Try a Radler, which is made with beer and sparkling lemon soda.
Image of Suppenkuche's Biergarten courtesy of The Perfect Spot SF
Other notable restaurants in the neighborhood featuring a diverse range of cuisine include Domo, DragonEats, Rickshaw Stop, Two Sisters Bar and Books, and Suppenkuche.

​​​​​​​A stop in Hayes Valley isn't complete without a visit to Smitten Ice Cream, a modern ice cream shop churning out delicious ice cream made from scratch with fresh ingredients!
Outdoor Oasis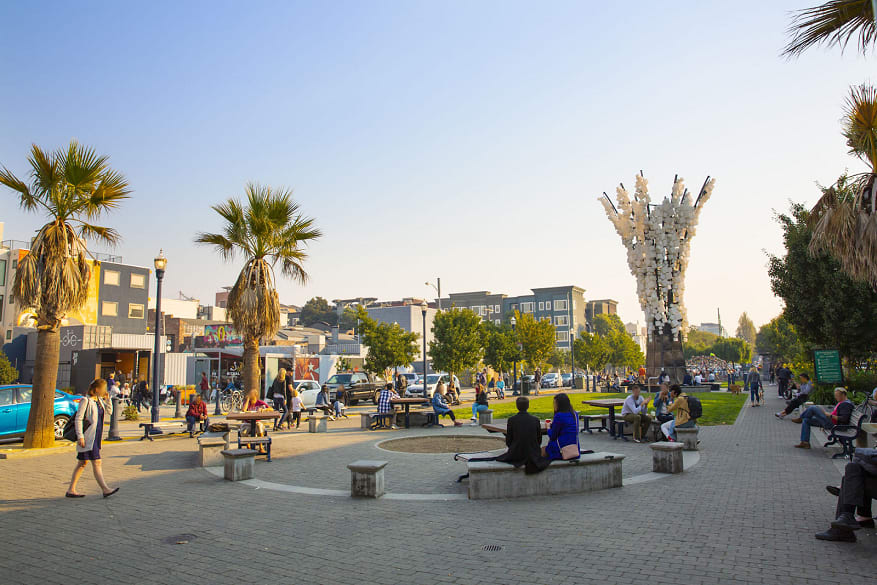 Image courtesy of Hayes Valley Inn
Hayes Valley is known as one of the sunniest neighborhoods in San Francisco with a number of places to enjoy the fresh air and sunshine. Take a walk or have a picnic in Patricia's Green or one of the many parks throughout the community or enjoy an artisanal beer at Biergarten, a favorite for locals and visitors, alike!

​​​​​​​Although Hayes Valley has all the perks of city life, the neighborhood provides a surprising amount of outdoor areas to relax and unwind.
A Destination for Art and Culture
Hayes Valley is home to some of San Francisco's greatest cultural landmarks. With Soho-style art galleries and theatrical and musical performances, art lovers flock to the neighborhood for can't-miss cultural experiences.

​​​​​​​Watch a performance at the San Francisco Ballet, a San Francisco institution for the arts since 1933. For music lovers, virtually every type of musical show, from opera to smooth jazz, can be enjoyed during an evening out in Hayes Valley, including a night at the San Francisco Symphony.

Don't miss the area's collection of art galleries featuring work from local artisans and interior design boutiques, such as Lotus Bleu or Maker & Moss.
Image courtesy of The Burning Man Journal
Maker & Moss is a home decor shop with wood-paneled ceilings and huge skylights. The store is stocked with a variety of design aesthetics, including mid-century furniture, vintage pieces, and ceramics.

Inspired by designer Jeannie Fraise's travels and passion for Asian and French influences, Lotus Bleu features textiles and artwork from French and Asian cultures, as well as accessories and art to freshen up any home.

Interested in learning more about living in Hayes Valley or surrounding San Francisco neighborhoods? Contact William Freeman today. His dedication and extensive background as a Bay Area real estate agent will help ease the process of finding the perfect piece of San Francisco luxury real estate to meet the needs of any homebuyer!